ABOUT US
WHAT WE DO

- Specialize in Supply and Install
- Casework (Cabinets)
- Counter tops
(p-lam, solid surface, stone)
- Millwork
- Architectural Paneling
- Standing and Running Trim
- Doors and Frames
(Wood, Hollow Metal, Timely)
- Hardware


COMPANY

· Established in 2005
· Combined experience in the cabinet, door and millwork industry of 50 years.


RECENT JOBS

Washington
· Aegis Building
Oregon
· Loyd Blocks
· Bay Area Hospital (Coos Bay)
· OSU Strand Agriculture Hall
Cedar Hills Hospital
Idaho
· Jump Project


LICENSES

Licensed-Bonded-Insured
OR CCB #164219



WELCOME
Providing our Pacific Northwest clients with outstanding service, precision and reliable finished product since 2005.
Quality is only part of the story. Our clients rely on us to provide a reliable product that comes in on budget and above expectations! Pride in our Company demands that we stand behind our work and provide the customer service that has made us a success since 2005.
Let me know how I can help your project become a success.


How can we Help?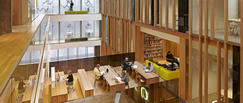 Craftsmanship, Experience and Integrity is only the start!
Straight Up Carpentry has a wide scope of experience and skills that allows us to produce quality projects, within budget and with the right materials.
Small projects in the thousands to the large project in the Millions, we will get it done right and on time!
Give me a call today.


main office
Straight Up Carpentry
1807 NW 189th St.
Ridgefield, WA 98642
360.901.6941

Telephone:
Fax : 360.727.3395

E-mail: Sharon@straightupcarpentry.com